Shop by Category
Shop by Brand
Gymnastic Wear
Showing 96-100 of 100 Results
An exclusive range of gym leotards by 'Olympique' manufactured in the UK in a fantastic range of materials including super shiny lycra, gorgeous italian crushed and smooth velvets, and printed metallic and hologram lycras. Olympique are renowned for their high quality leotards which are designed to perform, whilst also looking great.

Our range of leotards is vast and includes sleeveless and long sleeved leotards in a range of designs. We can deliver our gym leotards worldwide, and cater from all ages from children through to gym wear for adults.

Choosing new gym leotards can be tricky to get right, especially if you are just starting out. Browse and buy our gym and long sleeved leotards online, and if you would like to learn more, please get in touch with a member of our team. Alternatively, you can find more information on the extensive range of gym leotards by checking out our Gym Leotards FAQs which you can find at the bottom of the page. Choose Wholesale Dance for gym leotards of superior quality.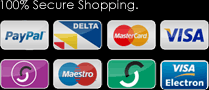 21 Day Money Back Guarantee
Easy Returns Policy
Please fill in your email address
below to join our newsletter
mailing list.
Gym Leotards – A Versatile Range
Here at Wholesale Dance, we have an extensive range of styles when it comes to gym leotards. Currently, our selection offers over 80 options to choose from, in diverse colours, styles, and materials. This means the gym leotards we offer are an excellent choice for those needing new leotards for training, as well as those looking for something a little more special for an upcoming competition or show.
Each of our gym leotards will provide you with complete comfort, control, and coverage during a performance or training session. Furthermore, they are attractive and stylish, and available in sizes suitable for adults or children.
Discover Our Range of Gym Leotards
With decades of experience in supplying high quality gym leotards, we have gotten a great understanding of what gymnasts look for in their leotards. Firstly, you need quality materials that will move and stretch comfortably with you, while offering reliable coverage. You also need to consider the look of your gym leotards. You may well prefer to train in something with subtle detailing, but for competitions your gym leotards are an important part of your performance. We have a range of eye-catching gym leotards which are perfect for your competitions and shows; you'll find options featuring holographic detailing, bold colours, and shimmering liquid foil in our range. So, whether you are looking for something simple, pretty, and flattering, or something dazzling and show-stopping, we have the perfect gym leotard for you!
Order Your New Gym Leotards Online
If you would like to treat yourself to new gym leotards, you can view our complete range here; it offers you plenty of choice in terms of cuts, colours, styles, and sizes. If you have any questions at all on our range of dance and gymnastics wear, please don't hesitate to get in touch; we're always happy to help. Further to our extensive range of gym leotards, we also have a broad range of dance leotards, with options in Lycra, cotton, velvet and more. We also stock a complete range of shoes for various dance styles, which you can view here. For information on getting a perfect fit, chceck out our Gym Leotards FAQs.